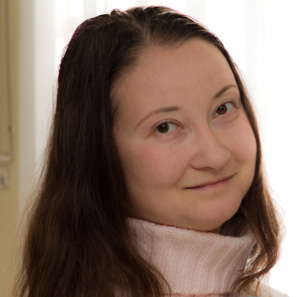 In 2015 graduated with honours 'Graphic Design – Software Applications Program' at Conestoga College where I had been polishing my Adobe Creative Suite and design skills.
Originally I am from Moscow, Russia. In 2005 I graduated from Moscow State Academic Art College Named in Memory of 1905 with the certificate in Interior Decorating.
In 2005 I participated in the contest "Design Your Own Rug" held by "Kvartirny Otvet" Russian magazine and won the first prize: I was presented the rug created according to my own design.
Since my husband and I moved to Canada in 2008 I have been working as a graphic and website designer at TeleGo (TeleGo Tradeshow Project), freelance designer, participated in volunteer projects (VTG – Russian community newspaper – project).
One of my achievements while working on VTG project was developing a website with a comprehensive archive of all articles issued, internal SEO which increased the amount of subscribers by 25%. Besides, being a graphic editor I have been ensuring the company identity and quality control of the newspaper.
Here is my resume.